Our Philosophy
Established in 1897, Lagarde specializes in elegant and classical high-quality wines.
As managers of the winery, we Sofia and Lucila Pescarmona take great pride in our direct involvement of the wine production, from grape growing and pruning to winemaking and bottling.
Our goal is to produce small lots of high quality wines with limited production that represent the winery and its land of origin. Our philosophy is to achieve excellence harvest after harvest, establishing a path as a winery that is constantly evolving under our entrepreneurial vision.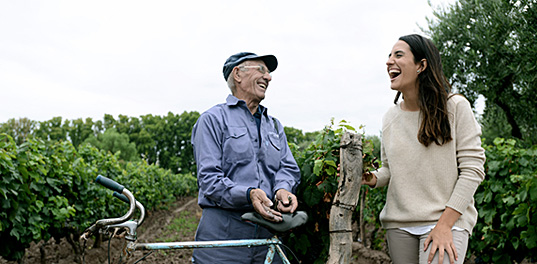 We believe in Mendoza, we believe in our people and we believe in the land. We rely on teamwork, the pursuit of excellence through the entire production process, and the constant search for the best possible land conditions.
We create our wines to be shared with loved one as we believe nothing mixes better then great wine and great company.
Achieve excellency crop after crop