Winery
Lagarde preserves its original winery that was built in 1897. It is a true reflection of what we wish to convey through our wines: a harmonious balance between past and future.
While preserving our rich culture and identity, we also invest in the latest technology to ensure the utmost quality when producing each of our wines.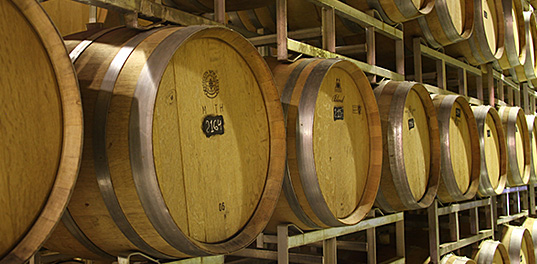 The antique façade inside the winery is the result of over 10 years of constant care and investment. The winery is fully equipped with the latest technology. We have stainless steel tanks, concrete vats and epoxy coated French and American oak barrels, and a sparkling wine area with the capacity of 10,000 bottles of premium sparkling wines.
While our production capacity is 2,000,000 liters, our annual production is limited to a limited amount of bottles to help maintain the limited quantity ensuring the quality of our wines.